Congratulations to the Arki ni Amang John Christopher Agullana and John Paul Libong Besmano for winning the 2nd Place in the ArchiNEXT 2022: HCG Young Designers' "Lulinghayaw" Competition.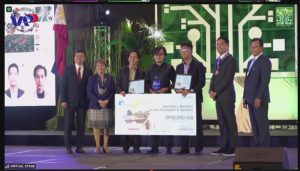 Photo above showing the winners (holding their certificate and their cheque) as they flanked their adviser, Ar. Vincent Lopez (Topnotcher of ALE Board), with the judges and organizers of ArchiNEXT 2022.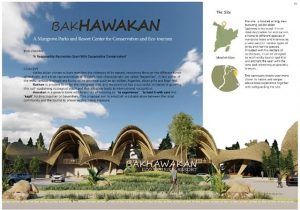 The winning entry entitled "BakHAWAKAN" that gave prestige to EARIST in general and the College of Architecture and Fine Arts in particular.